Spark Five
A downloadable game for Windows and macOS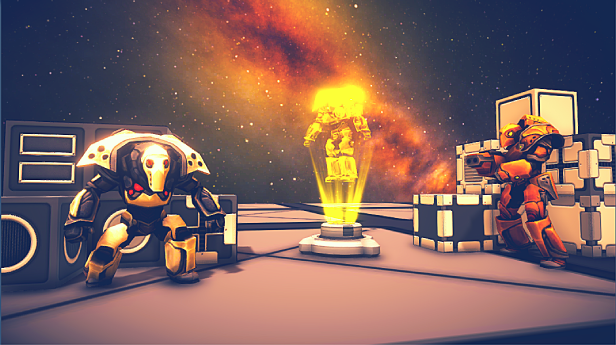 Welcome to Project Spark.
In the near future, humans are terminated at the hands of their own creation. Artificial Intelligence proved to be the last major invention by mankind. Realizing that the inevitable end was drawing closer every passing minute, multiple organizations came together to create a consortium of sorts. Project Spark was initiated, its sole objective being the restoration of intelligent organic life that would be capable of defeating the dominant Nemesis A.I. Taking advantage of a split in the Nemesis's personality, scientists went on to create a powerful android that would pursue the desired objective long after humans ceased to exist.
Key Features
Objective - Search and retrieve the required amount of biomass scattered across multiple rooms and move to the evacuation point.
Spark & Replicate - You will turn into an invulnerable spark on death. Create memory copies of yourself that function as check-points to return to if you die.
Hostile Elements - Disarm lasers, outrun guards and evade turrets to reach your objective. Use bombs to disrupt enemy patrol.
Challenging Levels - It gets more difficult as you make progress. Remember to have patience and make your move at the right moment. Take advantage of various elements within the map.
Gameplay
Spark Five utilizes a combination of puzzle, adventure and stealth elements. Certain levels may require multiple attempts to complete. There are two playable campaigns:
Spark Campaign - Play the Spark Campaign. Search and collect all the bio-mass capsules scattered across the map. Use memory replicas and mines to make your way through to the evacuation point. Good Luck and Have Fun!!!
Nemesis Campaign - Play the Nemesis Campaign. Search and destroy the experimental labs created by the Spark Project in order to disrupt their mission of renovating human civilization. Extremely challenging timed missions without checkpoints.
Mercenarium - Play custom scenarios against the consortium as a hired mercenary.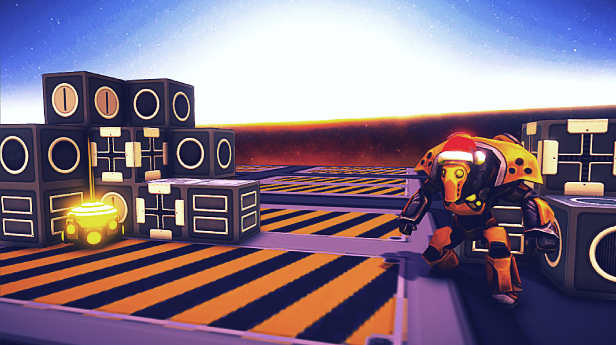 Christmas Update Version 1.0.1
Controls Overview
A keyboard and a mouse is recommended for uninterrupted gameplay. Controller support is still in beta mode, and may have multiple bugs.
Navigation - You can move around using the arrow keys or using W (Forward), A (Left), S (Backward), D (Right). (Controller - Use the D-Pad for navigation)
Spark Campaign - Press 'B' to place a bomb. Press 'Q' to create a replica. Press 'E' to activate/deactivate lasers. Note: Once in spark form, the player will have 20 seconds to return to a replica.
Nemesis Campaign - Press 'B' to place a bomb. Press 'Q' to place C4 charges on a bio-pod. Press 'E' to activate/deactivate lasers. Note: Collecting a time capsule will add 23 seconds to the game timer.
Mercenarium: Press 'B' to place a bomb. Press 'Q' to create a replica. Press 'E' to activate/deactivate lasers, place explosive charges and open loot boxes. Note: Loot boxes will grant you extra replica points and bomb points (50% chance).
Controller Support (Beta): Button 'B' (Windows: Button 1, MacOS: Button 17), Button 'E' (Windows: Button 0, MacOS: Button 16), Button 'Q' (Windows: Button 2, MacOS: Button 18), Minimap Button 'M' (Windows: Button 3, MacOS: Button 19).
"An awesome piece of the puzzle-action game. Run, hide, make explosions, set up some circumspect traps. Fun and interesting at the same time!" - Steaⅿ Ⅰlluminati

"My great adventure. I love such games and I really enjoyed this one – with pleasant artwork, fitting sound and atmosphere of challenge. My recommendations for everyone." - Cards, Money and Game Reviews
Read a review by Zeepond.com: https://www.zeepond.com/zeepond-reviews/spark-five

| | |
| --- | --- |
| Status | Released |
| Platforms | Windows, macOS |
| Release date | Nov 18, 2018 |
| Author | TechBridge Interactive |
| Genre | Puzzle, Action, Adventure, Strategy |
| Made with | Unity, Adobe Photoshop, Sublime Text |
| Tags | 3D, Casual, maze, Singleplayer, Stealth, Unity |
| Average session | About a half-hour |
| Languages | English |
| Inputs | Keyboard, Mouse |
| Links | Steam, Steam |
Purchase
In order to download this game you must purchase it at or above the minimum price of $2.99 USD. You will get access to the following files:
SparkFive(MacOS).zip
99 MB
SparkFive(Windows).zip
94 MB